The 8th graders have completed their all-black, sleek looking portfolios (all of the other grades have white with the Elements of Art on them). They are now working on their names in graffiti style. We watched two small youtube videos about graffiti, discussed the beauty of it and the obvious controversial topic of the art, and now they are making their own. We discussed that this is not something that anyone would do to anyone's property, but that we are just looking at it as an art form. This is great practice in value and shading as well as a refresher in one point perspective. This also teaches about font styles, graphic design, and helps me learn their names! I will post the pictures of their names when they are finished.
We looked at the artist
Keith Haring
, who was a New York City artist who created wonderful murals and images around the city.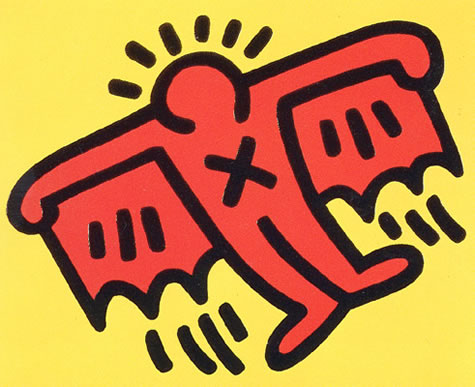 These are in progress graffiti names. These kids rock. :)